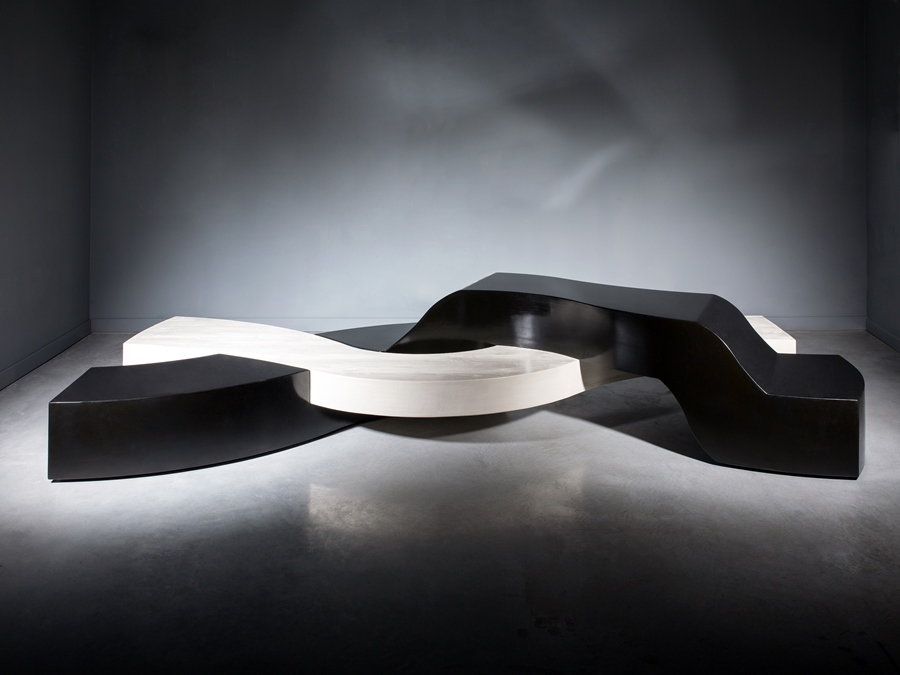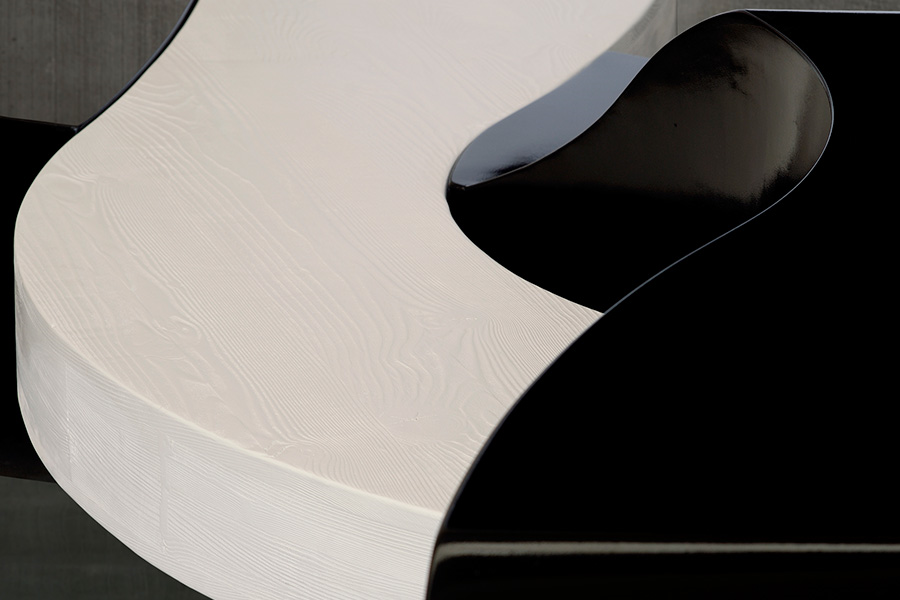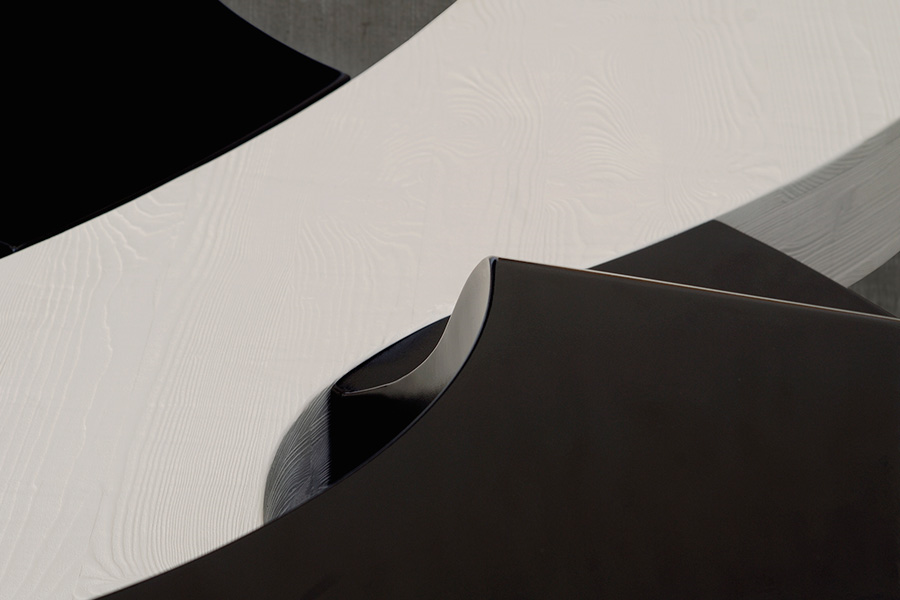 L'UNIONE –DESTINI COLLECTION
PANCA
2013
Dimensioni: Cm 330x140x60h
Edizione limitata di 9 pezzi
Materiali: legno mdf lucido nero e abete spazzolato laccato perla
L'UNIONE –DESTINI COLLECTION
BENCH
2013
Size: Cm 330x140x60h
Limited edition: 9 numbered and signed samples only.
Materials: black polished, lacquered mdf wood and pearl lacquered
brushed fir
L'Unione, racconta delle direzioni tortuose e mai lineari che segnano il percorso di ognuno di noi. E' metafora della vita, mai statica.
L'Unione (The union), is all about the winding and never straight paths each of
us goes down. This is a metaphor for life, which never gets static
Two crossing streets, two people getting very close for a minute and then going their own way
L'Unione belongs to the Destini collection, inspired by the succession of necessary and predetermined events, beyond human will and power.