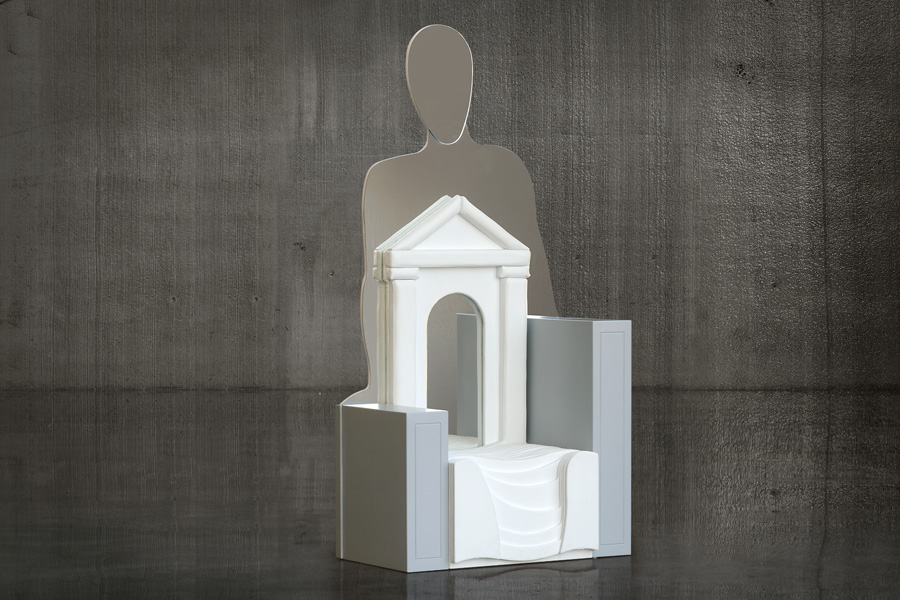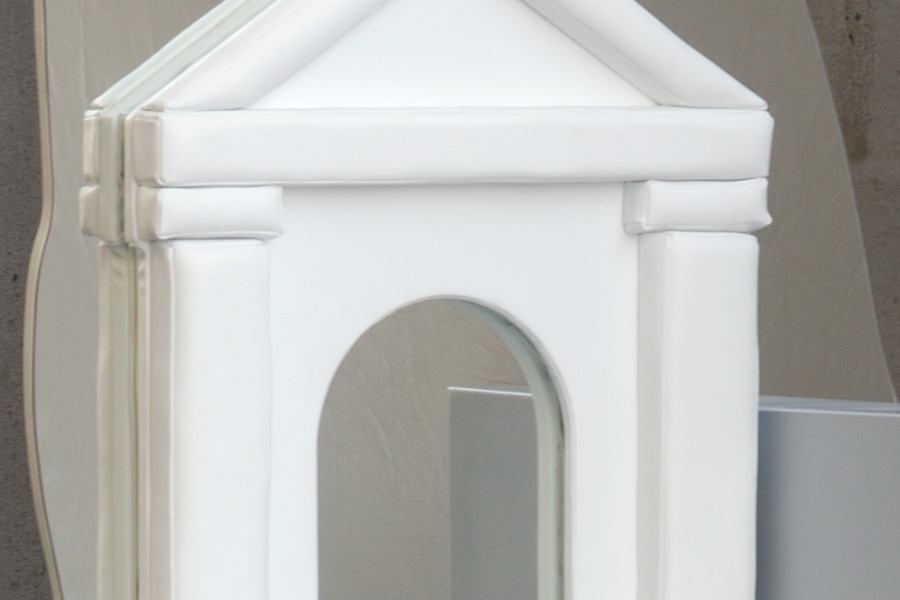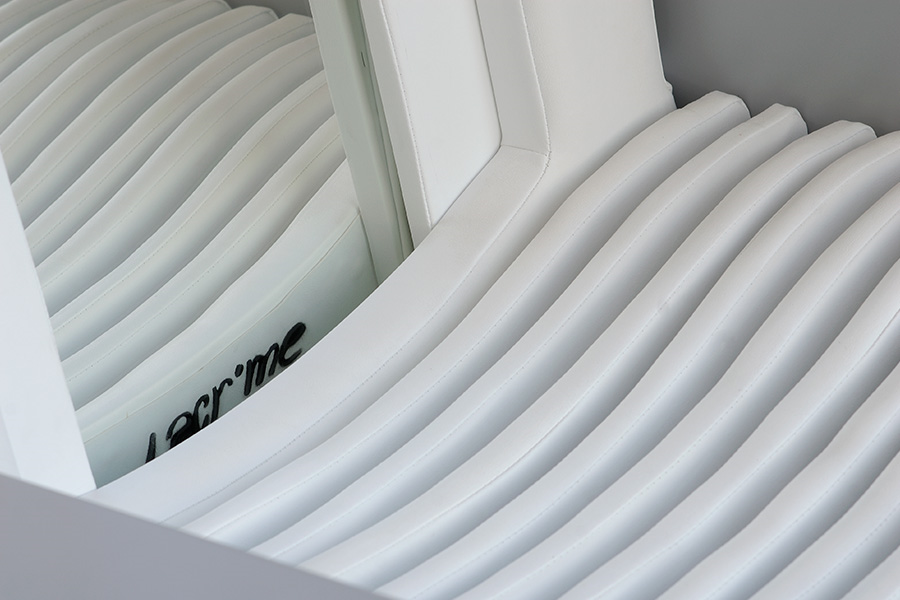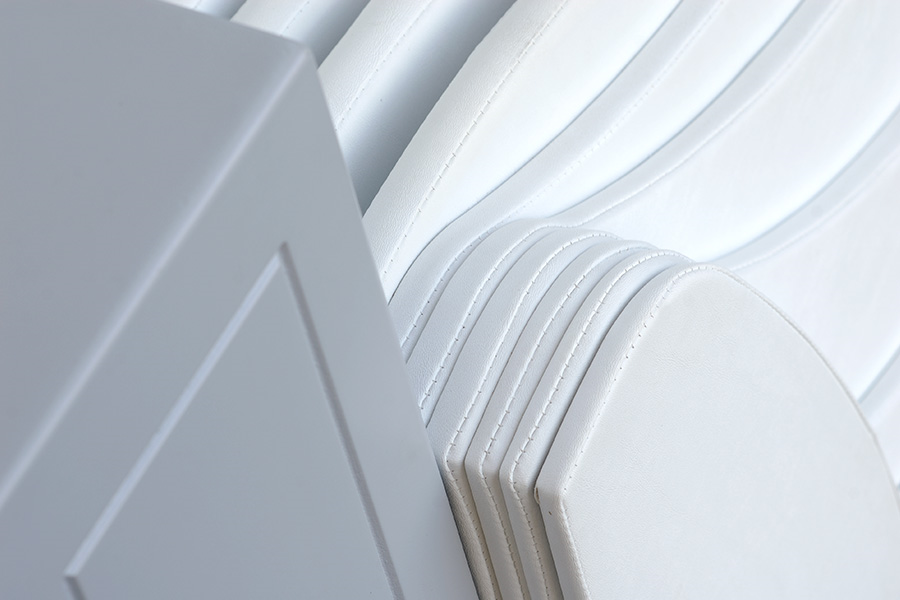 TRONO METAFISICO OMAGGIO A DE CHIRICO
Opera realizzata per 150 MANI | Collezione ITALIANA –
Centocinquant'anni di saper fare
2011
Dimensioni cm 120x70xH230
Materiali: legno, specchio, pelle
Pezzo unico
ONTOLOGICAL THRONE AS A TRIBUTE TO DE CHIRICO
Artwork realized for "150 MANI | Collezione ITALIANA –
Centocinquant'anni di saper fare"
2011
Dimension: cm 120x70x230h
Materials: wood, mirror, leather
Unique piece
Il trono è la rappresentazione tridimensionale dei caratteri
fondamentali della poetica di De Chirico e in particolare
dell'opera "Oreste solitario".
Lo specchio rappresenta nelle forme e nelle dimensioni
spropositate il manichino dechirichiano che si staglia
sull'architettura classica che funge da schienale. Il sedile
riproduce la veste drappeggiata del manichino attraverso
l'unione di pannelli in legno sagomati.
Sia il sedile che lo schienale sono completamente rivestiti in
pelle bianca mentre la struttura che costituisce i braccioli del
trono è in legno nella finitura azzurro-grigio.
The throne is the tridimensional representation of the
fundamental elements of the art of De Chirico, and in
particular of the artwork "Oreste solitario". The mirror is
representing the shape and dimensions of De Chirico's
mannequin, which serves as the seatback. The seating
reproduces the adorned dress of the mannequin through the
assembling of molded wood panels.
Both the seating and the back are completely upholstered in
white leather while the armrests are in wood with blue-grey
finishing.