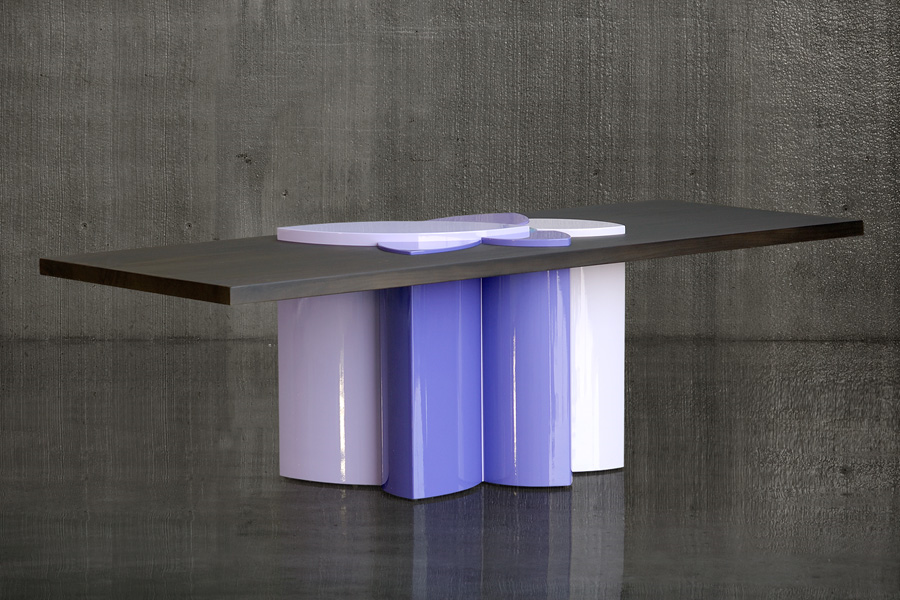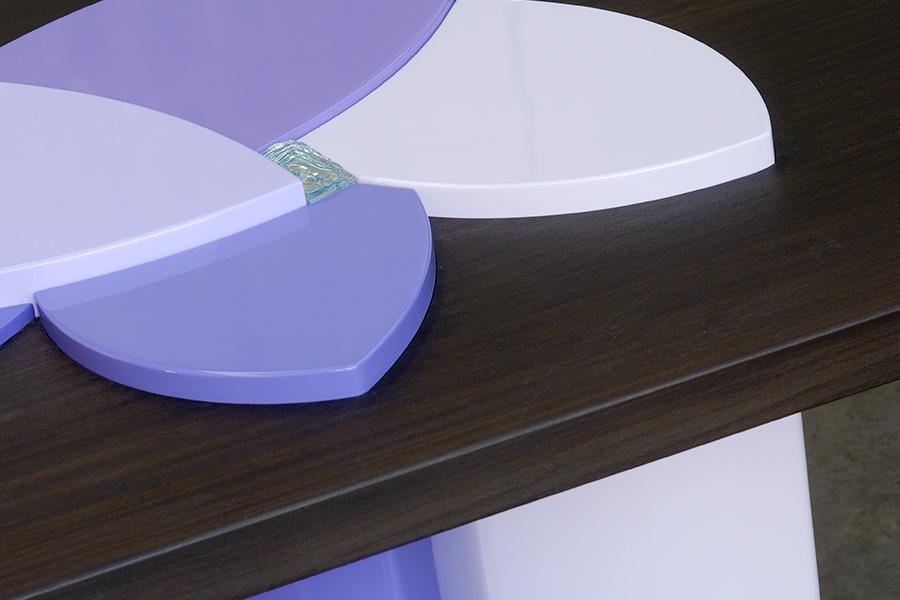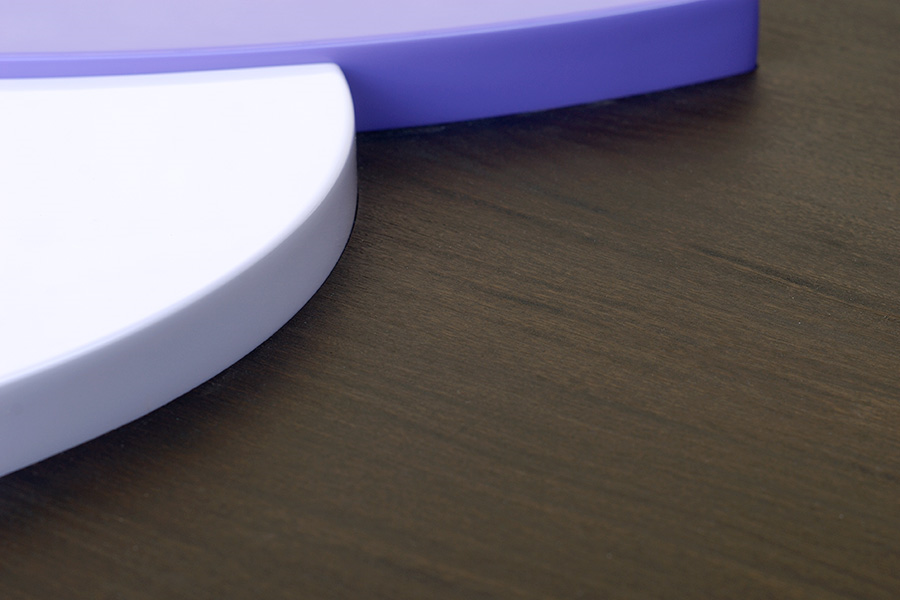 TAVOLO NYMPHAEA
2013
Dimensioni: cm 100x270xH80
Materiali: Legno afrormosia, legno laccato lucido, cristallo
extra chiaro sfaccettato
Pezzo Unico
TABLE NYMPHAEA
2013
Dimension: cm 100x270xH80
Materials: Afrormosia wood, varnished polished wood,
multifaceted extra clear crystal.
Unique piece
Realizzato in legno afromosia, Nymphaea è composto da una gamba
centrale che, oltrepassando il piano, assume le sembianze di una
corolla di petali laccati lucido nei diversi toni del viola. Il fior di loto in
tutta la sua "fioritura" è ben visibile dall'alto e pare galleggiare sulla
superficie lignea proprio come se fosse sull'acqua. Impossibile non
riconoscere la sua presenza scenica, che si può definire
monumentale e di grande impatto visivo: l'eleganza dell'opera è
illuminata da un cristallo extra chiaro sfaccettato che attrae il nostro
sguardo in un gioco di luminosi contrasti.
Made in Afrormosia, it is composed of a central leg which, perching
through the table, resembles a corolla of varnished flowers in the
different tones of purple. The lotus flower in full blooming is clearly
visible from above and seems like floating on the wooden surface
just as if it was on the water. It is impossible not to recognize its
scenic presence, which could be defined grandiose and of great
visual impact: the elegance of the work is illuminated by a
multifaceted extra clear crystal which attracts our eyes into a game of
light contrasts.